November 12, 2020
Theresa Kemp CEO
Evalutionary Management & Music Promotions Inc
Management/ Marketing /Promotons
Theresa Kemp aka Mama T
Personal Biography
Inspired by love and positivity, Theresa Kemp aka Mama T thrives from her stimulus to motivate and enthuse others. Theresa was honored The National Council of American Executives 2014 Top Ranked U.S. Executives Award In the effort to aid her customers and clients in their search for top-quality service.
The 2015 Outstanding Woman of the Year for Community Service, Evalutionary Management & Music Promotions Inc.(E.M.M.P.Inc) was selected for the following honor: "2016 Top Management Companies" Theresa Kemp was honored by TAP & Queen Austin Asthmatic Association in Recognition as an Outstanding & Exemplary Mother for 2017, Theresa has lived a life of conquest and tenacity that shines brightly to all who meet her.
Theresa Kemp was Born in Brazil and raised in Manhattan and currently lives in The Bronx, NY (Parkchester). She is most known for her community outreach and volunteer services, accomplishments within the music industry, marketing, and advertising expertise, and entrepreneurial endeavors.

Theresa is highly involved in her community and has a passion for helping others. Professionally, she has developed a solid portfolio that includes being CEO/President of Evalutionary Management & Music Promotions (E.M.M.P.Inc), Executive Producer of the Evening Breeze Riddim, Artist Manager, Artist Promoter, Director of Marketing & Advertising. Chief USA Business Correspondent for Reggae Planet Radio2177, Ambassador of Health, and Senior advocate, Bronx County Public Safety Community Resource Coordinator, Event Planner, Party Planner.
Theresa Kemp Executive Producer (Evening Breeze Riddim)
https://itunes.apple.com/us/album/evening-breeze-riddim/648041962

Theresa Kemp believes that in order to succeed one must find something to hold on to, something that motivates and something that inspires. Not only has Theresa found that, but for many people, Theresa is that. She proves that life is about recreating yourself.
"I am a success today because I had a friend who believed in me and I didn't have the heart to let him down and that friend was God. God didn't look at me for medals, degrees or diplomas but for scars. I may not have gone where I intended to go, but I think I have ended up where God needed me to be," she states.

"Music and giving back to my community is both my passion and my mission so despite the hectic schedule and the many other challenges that come with the territory I must say that being an agent of positive change through my work and mission gives me a sense of pride and fulfillment that words cannot describe"
Theresa Kemp & Evalutionary Management & Music Promotion is also working together with Rasta Reuben Kwabena in regards to the new upcoming SELASSIE iPOWER Muzik album REGGAE PLANET Vol 3 which will also feature a lovely Reggae Lovers Rock Ballad, written and performed by Rasta Reuben and produced by Theresa Kemp titled "Dancing The Evenning Breeze"
In addition she also continues to network as Chief USA Business Correspondent for Reggae Planet Radio2177. In this regards Theresa Kemp & EMMP Inc (Evalutionary Management & Music Promotion) is helping to spread awareness of the ReggaePlanetRadio Station in the USA and she is also helping to coordinate the North American leg of the upcoming Reggae Planet World Tour. Stay tuned right here at www.ReggaePlanetRadio.com for more news from Theresa Kemp & EMMP Inc, including various informational updates, new music releases, plus interviews, previews and reviews.
Company Biography
E.M.M.P. Inc (Evalutionary Management & Music Promotions Inc). is an Incorporated company founded in 2010 launched in 2012. We offer you the very best in Roots & Culture Reggae, Dancehall, Gospel, Hip Hop, Rap, New Wave, R&B, Soul, and more.
E.M.M.P. Inc allows the music to speak for itself through inspirational artists who have dedicated their lives to music and contributed to our culture. E.M.M.P. Inc is here to support and promote independent artists to gain exposure and global recognition.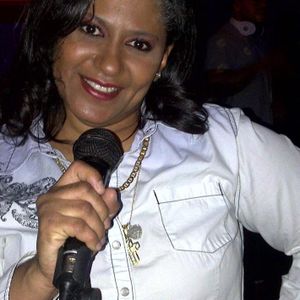 Theresa Kemp CEO/Evalutionary Management & Music Promotions Inc
Management/Marketing/Promotions
Our Mission:
Our mission is to be the voice of positive artists who are looking to make it in this minefield, called The Music Industry, If you are amongst the masses that create good positive music because you have the love for it, E.M.M.P. Inc is ready and able to let your music be heard. We are a company that helps artist get their music out to potential DJs, Radio Stations and fans (Music Industry).
Our Goal:
Our goal is to connect together those of us in the music industry with the people and services they need to get to the next level. Evalutionary Management & Music Promotions Inc. brings together the entire music community from artists to songwriters, labels, and radio, venues, and music fans, helping to connect your music they love both on the high street and online. All in all, we aim to free your mind and open it up to a world of good music. E.M.M.P. Records & Promotions Inc. Providing Good Vibes To Everyone Worldwide.
Follow Theresa Kemp/EMMP Records & Promotions on all social media sites:
https://www.facebook.com/SweetBrazil
https://www.linkedin.com/pub/theresa-kemp/44/209/b86
https://twitter.com/emmpinc
https://www.youtube.com/user/MsEvalutionary
https://instagram.com/emmpinc/
https://soundcloud.com/emmpinc
Theresa Kemp CEO
Evalutionary Management & Music Promotions Inc
Management/Marketing/Promotions
emmpinc@gmail.com
Office Tel : 718-828-2540
Cell : 347-353-4820