June 09, 2019
The inspirational Story of Jim Ovia Founder of Zenith Bank
Jim Ovia is a Nigerian businessman and the founder of Zenith Bank. He is also an active philantrophist and a motivational speaker and writer. The original Chairman and pioneer CEO of Zenith Bank PLC, Nigeria's largest and Africa's 6th largest bank by Shareholders' Funds. He is a versatile businessman who is not just making waves in one sector of the economy. We can feel his impact in the IT sector in Nigeria.
He is also the founder of Visafone Communications Limited which has over 3 million suscribers. In addition to that, he is the Chairman of the National Software Development Initiative (NSDI) and also the Chairman of, National Information Technology Advisory Council (NITAC). Aide being the chairman of Zenith Bank, he also holds the largest perentage of shares which is 9%. He is also the chairman of Cyberspace Network Limited.
Background and Education Jim Ovia was born on the 4th of November, 1957 to a large family in Agbor, Delta State (Nigeria West Africa). He is the second son of Obi Olihe of Agbor-Obi, one of the most revered chiefs in Agbor Kingdom, Delta State.
Ovia attended Ika Grammar School, Bojiboji-Owa in Nigeraia for his secondary education before going overseas for his tertiary education. While growing up, young Jim Ovia always pondered about the career path to choose and was encouraged by his uncle to study business administration. Heeding to his uncle advice and hard work made him what he is today. Ovia started out as a clerk at Union Bank, formerly Barclays Bank in 1973. This was shortly after he finished his secondary school. He worked for 3 years as a bank clerk before moving to USA where he obtained his Bachelor's and Master's degree.
He furthered his education in The USA at Southern University Louisiana and North East University Louisiana. He also went on to attend Harvard Business School where he attended the Executive Management Program. From Southern University Louisiana he got a B. Sc in Business Administration and from North East University Louisiana he obtained a Masters Degree in Business Administration in 1977. He is married to Kay Ovia, Chief Executive Officer of Quantum Markets Ltd and initiator of Star Rising Talent Hunt for children and young adults.
"When we started Zenith in 1990, it was extremely difficult as the necessary resources and infrastructure to do business, particularly banking, were not in place. There were no ATMs, no mobile phones and ICT was a rarely known concept in the business space" Jim Ovia

Rise to Prominence Jim Ovia always knew that his place was in the financial sector and hence he wasted no time in going straight to it and working his way up to prominence. He started off his career working for Union Bank (Formerly Barclays Bank) as a banking clerk in 1973. And then he went on to work as a Financial Analyst at the International Merchant Bank under the agreement of First National Bank of Chicago; he had worked his way up to Senior Manager position by 1987.
From 1987 up until 1990 he lead the Corporate Finance Department of Merchant Bank of Africa under the technical supervision of Bank of America. He also gained some knowledge and expertise in Information Technology when he worked at Baton Rouge Bank and Trust Company as a part-time computer operator.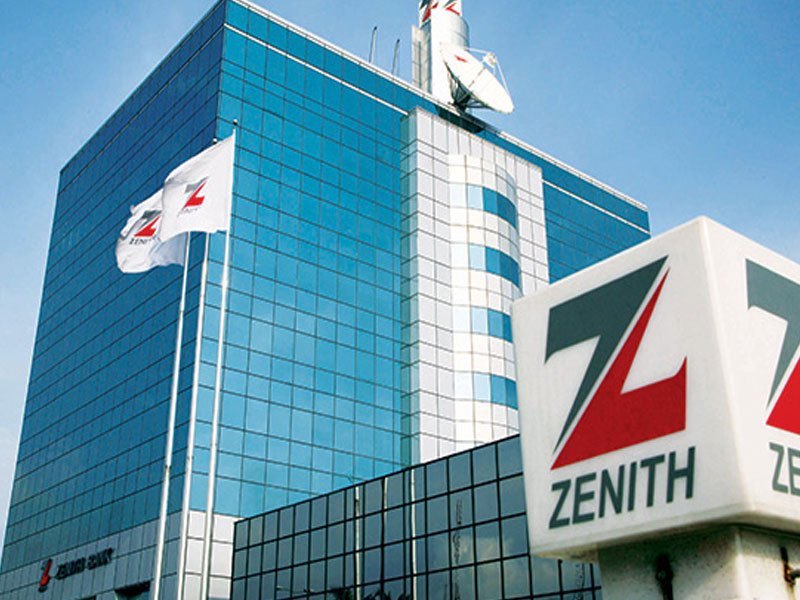 Zenith Bank PLC And Jim Ovia Entrepreneurial Journey
Following the deregulation of the banking sector in Nigeria during Babangida's administration in the late 1980's, Jim Ovia alongside some investors started Zenith Bank in 1990. He was at the helm of affairs of the bank for 20 years until his resignation in July 2010. He was reappointed the chairman of the bank in 2014. Under his leadership, Zenith bank grew and is recognised today as the largest financial service provider in Nigeria and Anglophone West Africa. The bank offers a range of corporate investment, business and personal banking products and solutions. Its headquarter is in Victoria Island, Lagos and has over 500 branches and offices across the country and west africa.
Jim Ovia originally founded Zenith Bank in 1990 and was the CEO up until 2010 when he retired and conferred the title of chairman to someone else. He initiated a lot of significant innovations to the Nigerian banking sector with his knowledge and experience. Under his tutelage Zenith bank was set up to become one of the largest and most profitable banks in Africa. Zenith bank expanded over the years and established operations in countries outside Nigeria, countries like- Sierra Leona, Ghana, South Africa, the Gambia and the United Kingdom. Four years after Jim resigned as CEO of Zenith Bank PLC, he was re appointed as the Chairman, Boards of Directors and non-executive Director in June 2014.
Zenith Bank became a Public Limited Company in 2001 and was listed on the Nigeria Stock Exchange (NSE) as well as the London Stock Exchange (LSE). On 27th of April 2007, Zenith Bank PLC became the first Nigerian bank in 25 years to be licensed by the UK Financial Services Authority (FSA), giving rise to Zenith Bank UK Limited. The bank also has subsidiaries in Ghana, Sierra Leone, Gambia, South Africa and China.
Jim Ovia has transformed Zenith Bank, a small commercial bank into a financial service conglomerate. He has also built an iconic corporate identity for the bank leveraging technology and reliable customer services.
Other Interest of Jim Ovia Asides banking, Jim Ovia also has an interest in technology. He founded Cyberspace Network Limited in 1995. Cyberspace Network Limited was one of the pioneers of internet services in Nigeria. The company provides software services and network services including 4G LTE, CYBER MAX, METRONET.
He also founded Visafone Communications Limited, a Nigerian wireless network provider in 2007. The company was later acquired by MTN, a leading telecommunications company in Africa in 2015. Before the acquisition, Visafone had more than 3million subscribers.
The founder of The Great Zenith Bank in Nigeria Africa; Jim Ovia is also a writer and motivational speaker. In September 2018, he published his first book, 'Africa Rise and Shine'.
Africa Rise And Shine is Jim Ovia's memoir. He bared it all in Africa Rise And Shine; his business success secrets and how he was able to create one of Africa's largest banks. The book was published in US by Forbes Books in South California.
Philanthropy Jim Ovia recognised the role sound education played in his life success which is why he established Jim Ovia Foundation in 1998, a non-profit organisation in Nigeria. The aim of Jim Ovia Foundation is to invest in the Nigerian youth's unlimited and untapped potential as the key to socio-economic growth. He believes investing in the youths will enhance the standard of living of the society and improve the Nigerian economy.
The Jim Ovia Foundation has four arms; The James Hope College, Jim Ovia Scholarship, Jim Ovia ICT Entrepreneurs Programme and Empower YOUth Program. Over 1,500 students have been provided with university scholarships, more than 3,500 youth has been empowered since 2002. Also, over 500 entrepreneurs have been empowered with ICT skills.
He is also the Proprietor of the University of Information and Communication Technology, Delta State. Jim Ovia is well known for his dedication to philanthropy and to giving back to the society. Some of his organizations include;
He is founder and chairman of Mankind United to Support Total Education (MUSTE) which is a philanthropic organization centered on providing scholarships for the less privileged. Today some of the beneficiaries of those scholarships are acclaimed professionals in many different fields.

He also founded the Youth Empowerment/ICT Foundation which is concerned with inspiring and motivating the Nigerian youth to embrace Information and communication technology to improve their socio-economic welfare.
Jim Ovia has also served in other capacities aside the banking sector; he is a member of the Governing Council of Lagos State University and also a member of the Board of Trustees, Redeemer's University For Nations, Lagos. He was also formerly a member of the Governing Council of the Nigerian Investment Promotion Commission from 1999 up to 2007. He also served on the board of American International School, Lagos from 2001 to 2003.
Accolades Under The leadership of Jim Ovia, Zenith bank bagged quite a number of prestigious awards, some of which includes;
The Most Respected Bank in Nigeria by PricewaterhouseCoopers in 2005

Bank of the Year by The Banker Magazine in 2005

It was named the most security friendly and conscious bank in Nigeria for 2005.

It was ranked the Fourth biggest bank in Nigeria by the Central Bank of Nigeria in 2005.

The bank was awarded the African Bank of the Year in 2007 by African Investor Magazine.

The bank was named Quoted Company of the Year by the Nigerian Stock Exchange in 2007.

Socially Responsible Bank of the Year awarded by African Banker Magazine.

The bank also won the Web-Jurist award conducted by the website rating arm of Phillips Consulting.

Jim Ovia has also received the Nigerian National Honour.
Appointments and Boards Where Jim Ovia Serves;
Jim Ovia also chairs a number of boards including Nigerian Software Development Initiative (NSDI), National Information Technology Advisory Council (NITAC) and Quantum Markets Limited and Cyberspace Network Limited. He is a member of the Governing Council of Lagos State University, Digital Bridge Institute (DBI) and National Economic Management Team of Nigeria. Jim Ovia is also a member of Honorary International Investor Council and Board of Trustees, Redeemer's University for Nations, Lagos.
Awards & Recognitions
Professional Leadership Award at Zik Awards 1999
Vanguard's 20 Most Outstanding CEO's in Corporate Nigeria 2002
Honorary Doctorate in Finance by Lagos State University 2005
CEO of the Year at ThisDay Award of Excellence 2008
Commander of Order of the Federal Republic of Nigeria 2011
Lifetime Achievement Award at Africans Banker Awards 2015
Forbes' Africa's 50 Richest 2015
Africa's Business Leader at Africa American Institute Awards 2017


News Source/News Links: https://www.entrepreneurs.ng/jim-ovia/
https://www.entorm.com/profile/full-biography-net-worth-jim-ovia/#ixzz5qMaJpvYn