Queen Ifrica, born Ventrice Morgan, began her career in 1995 after entering and winning a local talent contest in her hometown Montego Bay, Jamaica. As a self-taught musician, Queen Ifrica, who is the daughter of renowned ska legend, Derick Morgan, was inspired by the positive music of; Nyabinghi, Jazz, Reggae and a variety of genres.

Her hard work in the music industry led to a record deal with VP Records in 2009, continuing her musical rise. With roots firmly secured in the Rastafarian faith, she blossomed as one of the top cultural artists in reggae, swarming the airwaves with hits like "Daddy", "Times Like These" , "Far Away", "Randy", "Below the Waist", "Lioness on the Rise", "Naw Rub" and more, from her extensive catalogue. Her most recently released album"Climb" debuted at number one on the Billboard Reggae charts in 2017 and includes the singles "Trueversation" featuring Damian "Jr.Gong" Marley, "Climb" and "Black Woman," to name a few.
As a seasoned performer, Queen Ifrica has graced the stages of major music festivals and shows in Jamaica and around the world including; the esteemed Reggae Sumfest, Sting, and Rebel Salute in Jamaica, Summer Jam in Germany, Madison Square Gardens performance in New York, Barbados music festival, Reggae on the River in California, Ras Kill Music Festival, Reggae Sundance Festival in Holland, Sierra Nevada World Music Festival and Winnie Mandela's 80th Birthday party in South Africa, among others.

Queen Ifrica has used her stage as a platform for advocacy and change with a significant amount of her performances done in aid of charities. She is known for being an active community leader, involved in several outreach programs, especially for children. Her devotion to this cause led to The Office of the Children's Advocate appointing her as a child ambassador and she continues to dedicate her time to innercity projects to empower the youth and young girls in particular.

Today, Queen Ifrica continues to work on new uplifting music, with new songs such as "Cease all war," produced on the Troyton Music Label and "Black Woman," which is also made into a music video livicated to women of the world.
Queen Ifrica, royal empress, also known as Fyah Muma, took the music world by surprise, when in 1995 she turned on a scorcher of a performance in a talent contest at the aptly named Club Inferno in Montego Bay. The Queen beat all other contestants to win by a landslide. Her baptism in the business included a performance on Reggae Sumfest's Singer's Nite; coming onstage after a blazing set by Buju Banton, Queen Ifrica was not overawed by the occasion, but succeeded in commanding a good reception to her message.
Queen Ifrica joined the Flames Production camp in 1998 when, at a show in honour of the late Garnett Silk, Tony Rebel hearing the clean vocals and the unmistakable quality of her performance, asked her to join the Flames camp. Since then, she has worked her way up to being one of the premier female cultural reggae artists in the business. Queen's stage craft, her repertoire, and her total artist development have bloomed over the years, ultimately making her into a staple in cultural reggae events around the world.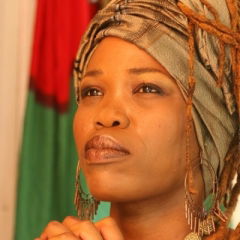 Queen Ifrica has had several of her recordings become a staple on the airwaves, from the ever popular "Randy" to "Boxers and Stockings". Queen Ifrica's music resonates with conscious, purifying energy. She remains grounded in her way of life, her community and her children. She has a strong social consciousness, supporting her words with actions by being an active participant in several community outreach activities. Included in this is her work on the Committee for Community in the heart of Kingston's inner-city, particularly the S-Corner community in Kingston 13. The United Nations' celebration of the Year of the Volunteers in 2001 saw her teaming with Tony Rebel and others to deliver a song recognized by the United Nations as a gem.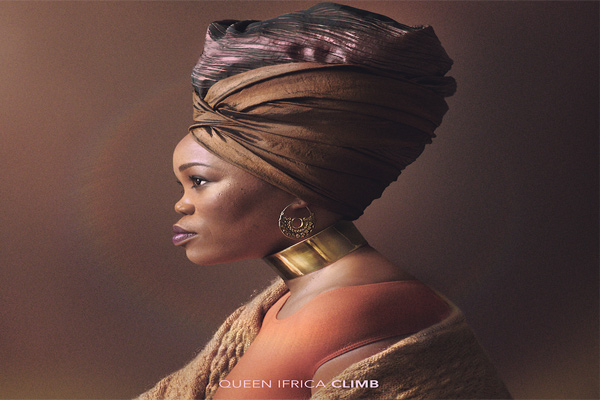 With her outstanding melodies, clear sound and fluid delivery, Queen Ifrica is proficient in both classic roots reggae reggae singing and in high energy uptempo dancehall dj, & sing jay style. She is truly a concious Queen of Reggae and a major musical force to be reckoned with. Queen Ifrica creates timeless rebel music and she is continuing the great Jamaican Musical Legacy of her father Derrick Morgan, and also carries on the musical torch of her musical inspirational mentors such as ( Garnett Silk, Nina Simone and Miriam Mackeba,) who helped to inspire her musical vision mission. Her aspiration is to make music that lives on.
Top Tracks
1
Below The Waist
2
Daddy
3
Lioness On The Rise
4
Keep It To Yourself
5
For Your Love
6
Coconut Shell
7
Far Away
8
Times Like These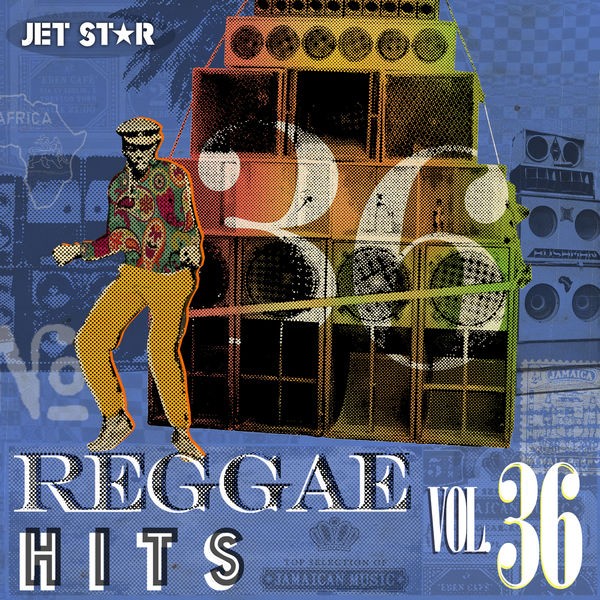 9
When love comes Knocking
10
randy
Top Albums