Judy Mowatt aka Judith Veronica Mowatt, is a Jamaican reggae artist. As well as being an excellent solo artist, in 1974 she also became a member of the harmony group for Bob Marley & The Wailers known as the great "I Threes", along with Rita Marley & Marcia Griffiths.
Judy Mowatt was born in Gordon Town, St. Andrew Parish, Jamaica. At the age of 13, she became a member of a dance troupe which toured Jamaica and other islands in the Caribbean. Her initial ambition was to become a registered nurse. She later discovered that GOD'S purpose was for her to nurse and restore healing to the hearts and soul of mankind through her music. Her earliest musical influences were Aretha Franklin, Otis Redding, Curtis Mayfield, Dionne Warwick, Bob Marley, Marcia Griffiths, The Staple Singers and The Soulettes.
A coincidental reconnection meeting with two teenage girls who were earlier in her dance troupe led to the formation of her first vocal group in 1967. Performing in this new female group Judy Mowatt initially attracted attention as the lead singer of the vocal trio. In those days the group was known as the Gaylettes, also known as the Gaytones, and featured Judy Mowatt with Beryl Lawrence and Merle Clemonson. They rapidly became one of the most popular singing groups on the island after being asked to sing backing tracks for Federal Records.
The group later recorded several hits on the Federal Records .
Inspired by great Motown groups such as the Supremes, the Marvelettes, and Gladys Knight & the Pips, Judy Mowatt's early days singing group harmonized on a rich mix of R&B and Jamaican dance music. The trio remained together until 1970 when Beryl Lawrence and Merle Clemonson immigrated to the United States and Judy Mowatt embarked on a solo career, recording under a series of pseudonyms including Julie-Ann and Julien." In those early days of her recording career Judy Mowatt had a number of hits including 'I SHALL SING' (later covered by ART GARFUNKLE) 'WAY OVER YONDER' and 'EMERGENCY CALL'
In 1974, she got her big break by joining Bob Marley's backing harmony vocal trio the "I Threes" who went on to become known worldwide as reggae's greatest and most influential female vocal trio, featuring Judy Mowatt, Rita Marley & Marcia Griffiths. This new vocal trio initailly came together in 1974 when vocalist Marcia Griffiths asked Judy Mowatt to sing harmony on a track that Marcia Griffiths was recording at Studio One with her duo partner Bob Andy. Rita Marley, the wife of Bob Marley and the mother of Ziggy Marley, was also hired to sing on the tune. The three woman hit it off so well that Marcia Griffiths invited Judy Mowatt and Rita Marley to sing the Supremes tune "Remember Me" with her when she performed that night at the House of Chen in New Kingston. The appearance was so successful that they agreed to continue performing together.
Around the same time, Bob Marley was beginning to rebound from his split with Peter Tosh and Bunny "Wailer" Livingston. During a visit to the home of reggae producer Lee Perry in Cardiff Crescent in the Washington Gardens section of Jamaica, it was suggested that Bob Marley incorporate the new vocal trio of Judy Mowatt, Rita Marley & Marcia Griffiths ( the I-Threes ) as harmony singers during his performances and new recordings. After singing and recording harmony on Bob Marley's new song "Jah Live" and on an album, Natty Dread, the I-Threes performed their first concert with him as the opening act for the Jackson 5 in the spring of 1975.
From that point on they continued singing harmony together with Bob Marley & The Wailers and they became more and more known and recognized worldwide as the great I-Threes the ofiicial female harmony group within the overall Bob Marley & The Wailers recording, performing and touring Line Up. Their soaring harmonies, majestic costumes and dance movements (choreographed by Judy Mowatt) were highlights of Bob Marley's concerts as they accompanied him on his historic global odysseys. Meanwhile, Judy Mowatt had her biggest solo hit with 'MELLOW MOOD' a Bob Marley composition that became the title track on her first solo album which was released in 1975. .
In working together, singing beautiful harmony, recording and performing with the I-Threes, Judy Mowatt helped to harmonize the great songs and recordings of Bob Marley into enduring classics. Her sensuous harmonies also helped to strengthened albums by Peter Tosh, Jimmy Cliff, Big Youth, Pablo Moses, Freddie McGregor, U-Roy, and the Wailing Souls.
In addition to her great works of singing and recording harmony with several Jamaican Reggae Superstars, Judy Mowatt also continued to pursue her solo Singer/Songwriter music career. Her solo, roots rock reggae album, Black Woman, released in 1977, was the first to be recorded at Bob Marley's Tuff Gong recording studios."
This excellent & magnificent album "Black Woman" by Judy Mowatt is considered by many critics to be the greatest roots rock reggae album by a female artist. It was also the first reggae album recorded by a woman acting as her own producer. Produced by JUDY MOWATT and FREDDIE MCGREGOR, the record features several moving compositions such as 'JOSEPH', ( a brialliant and soulful reggae ballad tribute to Bob Marley), 'SISTERS CHANT', 'STRENGTH TO GO THROUGH' and the title track, 'BLACK WOMAN', Celebrating the strength and dignity of black women, this LP still remains one of the greatest reggae album ever recorded and produced by a woman. Subsequently, the album expanded her music in many directions.
In 1982 she released another great classic roots rock reggae album known as Only a Woman. It featured the excellent title track 'ONLY A WOMAN' and other treasureable gems such as the song titled 'I'M NOT MECHANICAL.' Her outstanding songs and music marked her as a powerful spokesperson for Rastafarian and feminist causes. Further on in1985 Judy Mowatt became the first female singer nominated for a Grammy Award in the category of reggae music with her album titled "Working Wonders"
In the mid 1980s, Judy Mowatt and the I Threes toured in a package show that featured musicians from Bob marley's band the Wailers and introduced Ziggy Marley & the Melody Makers to North American audiences. As a member of the Rastafarian group the Twelve Tribes of Israel, Judy Mowatt recalled the positive insirational vibes that she discovered about Bob Marley The Man & His Music. Speaking during an early 90s interview she said. "I had gotten to realize in reading my Bible that this man ( Bob Marley) was really Joseph in his second advent. I saw in the man that this time he came not only with the physical corn to feed his people but he came with the spiritual corn, which was the message that transcended to the four corners of the world."
Eventually in the late 1990s she started to focus more on the Christian spiritual focus of her faith and her music career and now sings outstanding Gospel music, in both classic reggae gospel and classic r&b gospel styles etc. In 1999 the Jamaican government awarded her the great national honour of the Order of Distinction for her outstanding services to Jamaica's national and international music treasure. JUDY MOWATT, is now a born-again, spirit-filled child of God and is now a member of THE BIBLE TEACHERS INTERNATIONAL MINISTRIES. She has broadened her repertoire with a series of gospel songs and is now busily spreading the gospel of Jesus Christ.
Although the music business has seen hundreds of gifted female artistes, there has been, but a handful that composes and performs her very own music. JUDY MOWATT, who for years was a key member of BOB MARLEY'S 'I-THREE', is one of those rare women who control their artistic destiny. As a result, she has achieved an impressive chain of accomplishments.
She was the first female reggae artiste to appear on LATE NIGHT WITH DAVID LETTERMAN, when she made her debut that same year. Her 1970s "BLACK WOMAN" album, is still recognized worldwide today as the greatest roots rock reggae album done by a female artiste. It was the first reggae album recorded by a woman acting as her own Producer. Her commitment to meaningful lyrics made her a renowned advocate of important issues concerning women, spiritual inspiration and African liberation.
Her classic reggae lovers rock song known as "LOVE IS OVERDUE", made her became the first female reggae singer to score a major American pop hit. With a magnificent voice, fertile music composing, execellent songwriting talent and stunning beauty, JUDY MOWATT has all ingredients necessary to continue taking her trendsetting music even further into the International arena. Her music has the everliving ability and to touch the hearts and souls of humanity with devine inspiration and positive motivational upliftment. .

Discography
Mellow Mood (1975), Tuff Gong
Black Woman (1979), Ashandan / (1980), Grove Music (Island Records)
Mr. Dee-J (1981), Ashandan
Only A Woman (1982), Shanachie
Working Wonders (1985), Ashandan
Love Is Overdue (1986), Shanachie
Look At Love (1991), Koch International / Shanachie
Rock Me (1993), Pow Wow
Love (1998), African Love / Jet Star
Something Old, Something New (2002), Judy M Music/Tuff Gong International
Sing Our Own Song (2003), Shanachie
Beginning (1986), Tuff Gong / EMI - with Rita Marley and Marcia Griffiths, credited to 'I-Three'
We Shall Sing (Girl Group Rocksteady, Reggae And Soul 1967-73) (2001), Westside (compilation)
Rescue Me (1967-1973) (2016), Roots Reggae Library (compilation)
Sources ( https://en.wikipedia.org/wiki/Judy_Mowatt ) https://www.facebook.com/Judy-Mowatt-Official-333402236869290/ ) https://www.allmusic.com/artist/judy-mowatt-mn0000834976/biography )
Top Tracks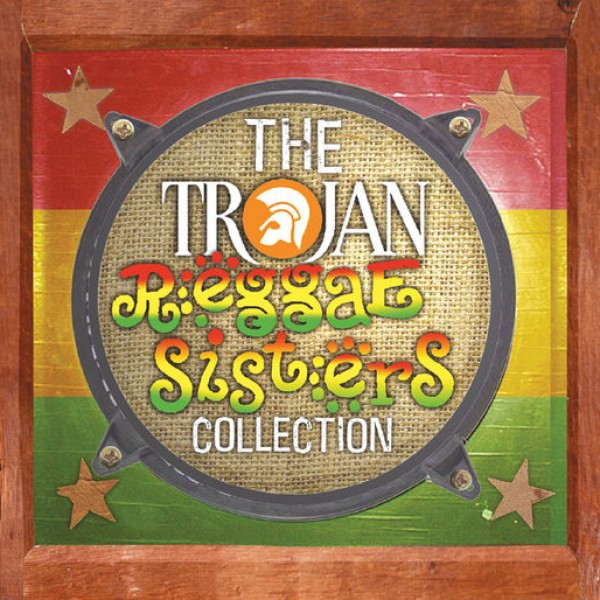 1
I Shall Sing
2
Black Woman
3
Emergency Call
4
Concrete Jungle
5
She Kept On Talking
6
Rescue Me
7
Mellow Mood
8
Put It On
9
Many Are Called
10
Down In The Valley
Top Albums
Trojan Tighten Up Box Set CD2
tracks